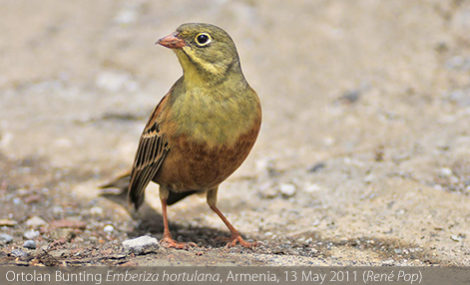 Things that go plik in the night
Nocturnal autumn migration of Ortolan Bunting in the UK and southern Portugal. Part 1: Ortolans night and day – identifying them by call. Introducing eight Ortolan call-types and including sounds of potential confusion species.

Read More
Fortnightly Sounds and Photographs
We are proud to reveal our new Exploration Blog, a showcase of some of our best unpublished material.
Browse Map
Turning bird watchers into bird listeners through our award winning books