Sweden, Late Autumn Exploration
A large influx of Pine Grosbeaks Pinicola enucleator into Sweden in the late autumn of 2004 was too tempting to resist. We had no recordings of the species in our collection, and were keen to gain experience in case any reached the Netherlands. In fact two did just that the very day we set off, 17 November, and we twitched them on the drive north. As we arrived in Sweden, so did an unusually early cold snap, bringing heavy falls of snow. We were poorly prepared for this, with just ordinary tyres on the little Opel Corsa we were driving. Magnus discovered the hard way that his sleeping bag was not designed for temperatures of -10˚C (René was as snug as a bug in a rug). You don't normally think of going to Sweden for a spot of urban birding but all the Pine Grosbeaks Per Alström showed us, plus some large flocks of Bohemian Waxwings Bombycilla garrulus and a single Grey-headed Chikadee (aka Siberian Tit) Poecile cinctus were in the middle of Uppsala. In Skåne, on the way home, we paid our respects to some large flocks of Taiga Bean Geese Anser fabalis. This is arguably the hardest goose to find in the Netherlands, so we took full advantage of the opportunity to photograph and sound record them.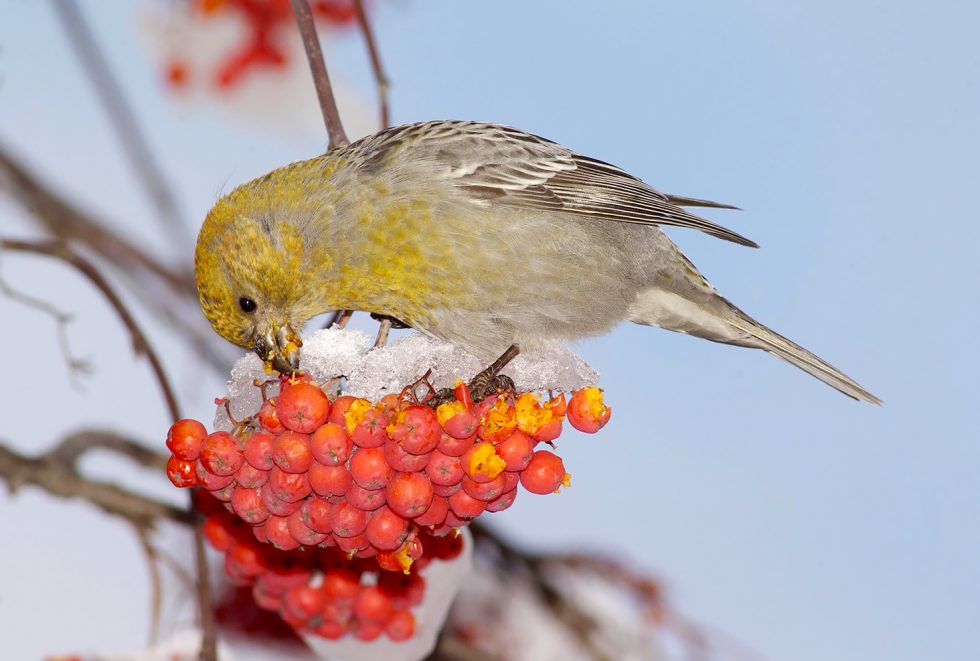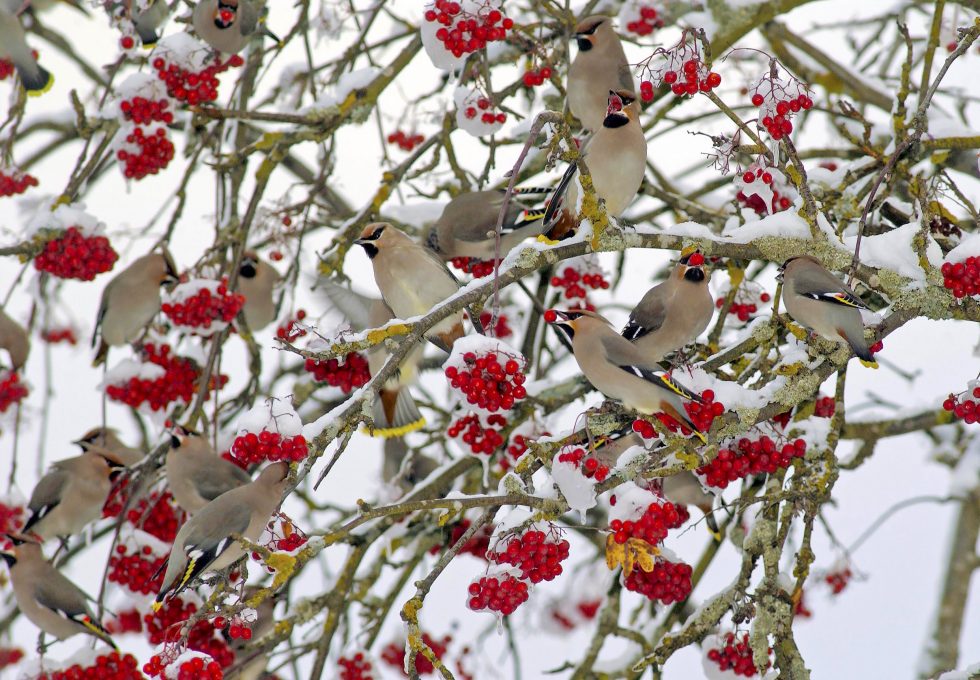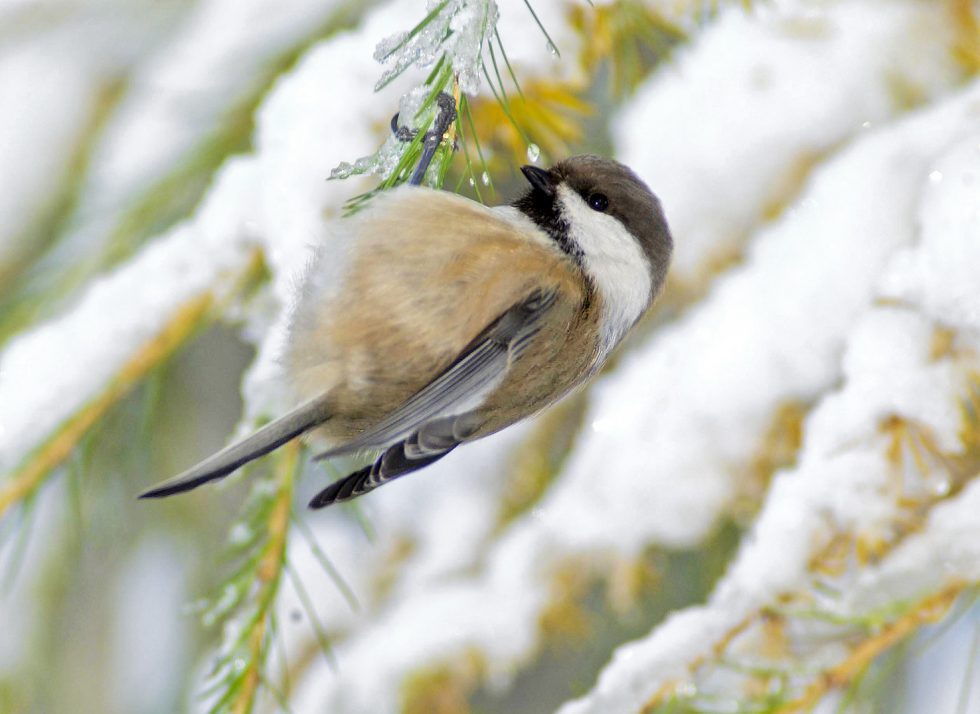 Grey-headed Chickadee (aka Siberian Tit) Poecile cintus, Uppsala, Uppland, Sweden, 20 November 2004 (Magnus Robb). Tsik-tsik-dee-dee calls with variations, given by a vagrant. Background: birders talking.
Willow Tit Poecile montanus, Nåsten, Uppland, Sweden, 20 November 2004 (Magnus Robb). Dee-dee-dee calls for comparison with Grey-headed Chickadee P cintus.